Synonym will use this capital to build out its team and execute on its mission to build biomanufacturing capacity for non-pharmaceutical applications. These facilities, which they are also referring to as "fermentation farms" will help synthetic biology companies scale, producing superior bioproducts at lower costs. To finance these facilities, the company is productizing its development process to provide infrastructure investors with access to a new, carbon-negative biomanufacturing asset class.
We helped the Synonym team design and build the MVP for several of its digital products that support their business. Below, you can find more information about one of them that was already launched successfully.

New biomanufacturing database with a map and search features
The Synonym team also created a free worldwide database of microbial fermentation capacity for synthetic biology producers to look for and contact production partners able to help them scale.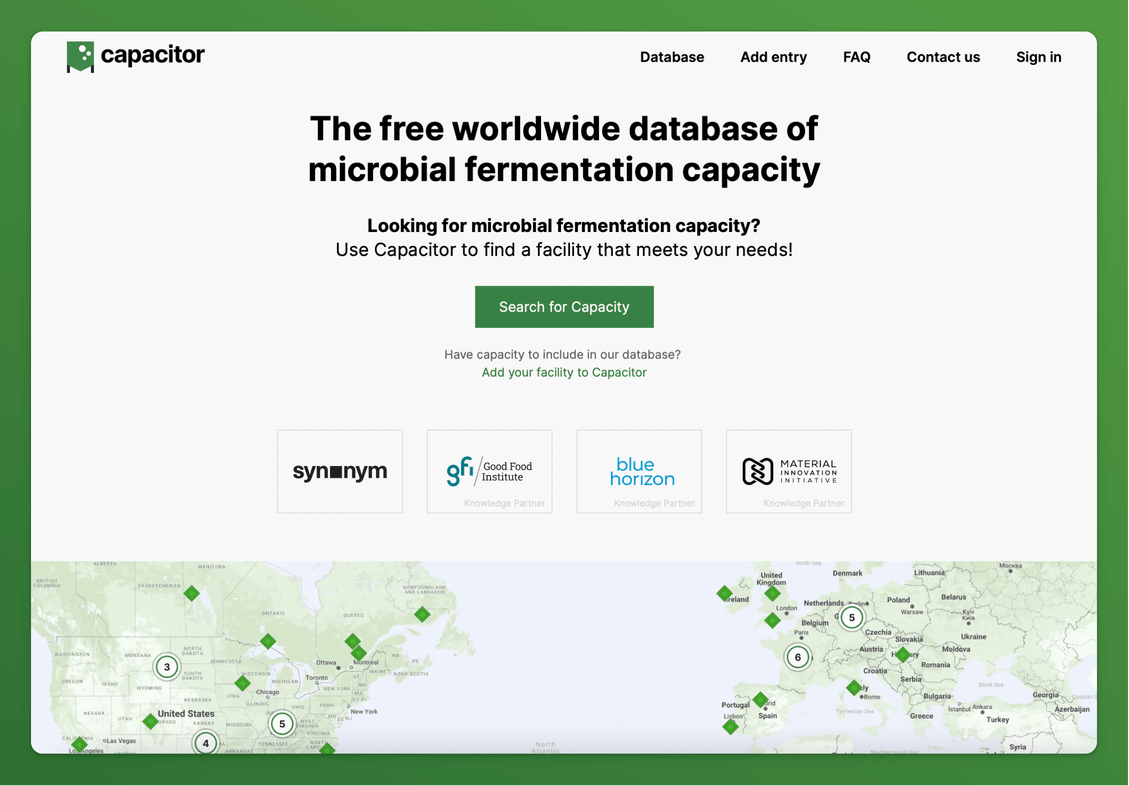 We helped the client define and shape the product vision, keeping an eye on performance and speed. Moreover, we provided the service's frontend and backend, and we deployed it into production on Heroku with all associated infrastructure.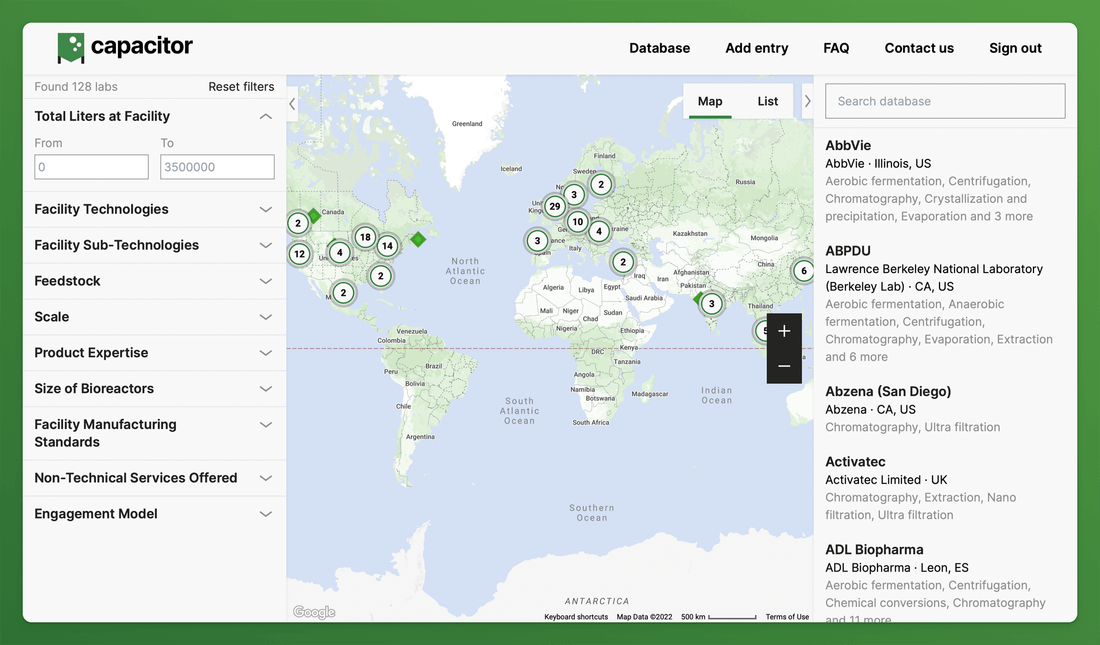 Currently, the service website—Capacitor—has a catalog with a map, filters, search, the ability to add your own capacities, and a form for contacting potential partners. And soon, the Synonym team plans to expand its functionality significantly.