Martian Design Sprint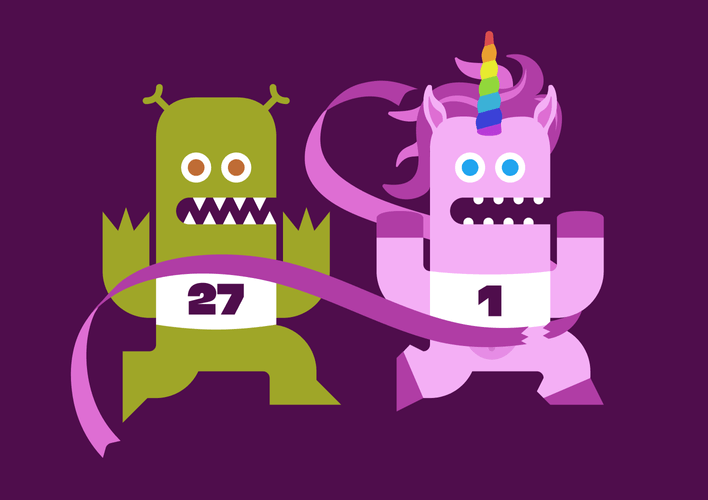 Skills
Lean Software Development

Figma

Fonts

Accessibility
Jump start product development: in as little as two weeks, we'll outline a prioritized scope and prepare development-ready designs. Rapidly turn an idea into a functional MVP and hit the market as soon as possible.
Who benefits most from a design sprint?
The projects who benefit most from a design sprint are those at the early stages: from idea to MVP launch.
If you have an idea and are just starting to shape it, we can provide strategic insights. Our product launch team of multidisciplinary experts will help shape the idea and guide you through upcoming technical, UX, and marketing challenges.
If you're fundraising, we can create an interactive prototype for demos. We can take fuzzy ideas as input and turn them into prototypes that look and act like real apps.
If you've raised a seed round, because time-to-market is crucial, we can help deliver the MVP as fast as possible.
Finally, if you're running an R&D initiative inside an established business, we can be your dedicated product+growth team for rapid "making a hypothesis, launching a feature, collecting data" cycles.
How design sprints work
It's worth mentioning upfront: we adapt these processes and tailor them to individual client needs. However, in general, a sprint starts with a kick-off call where you and our team agree on business priorities, a roadmap to achieving them, and first steps.
Then the designer starts going deeper into the subject area and creates the first visuals. Sometimes the process involves competitor analysis and interviews with the client team and existing early adopters. This could result in mood boards, reports, or customer journey maps.
The designer also verifies the feasibility of the designs and makes clear any technical limitations by consulting with Martian engineers. This also ensures that engineers have the whole context and can hit the ground running when the building stage begins.
At the end of the sprint, clients end up with ready-to-go designs—and then, it's time to start development at full capacity.
Why Evil Martians?
For 16 years, we've been launching products for 20—30 startups per year—most of them raise impressive new rounds and expand their businesses. Martian designers are experts in designing user interfaces. Together with Martian Team Leads, our designers ensure efficiency of product decisions, release planning, and timely delivery. We use analytics to measure results, get insights, and form growth hypotheses. Additionally, they are ready to commit a little code: it's common for our designers to make a PR with style fixes or build an interactive prototype.
Further, many of our designers have experience launching their own products and founding their own startups in the past. All of this allows our clients to rely on Martian product teams as partners for bringing their ideas to life.
Numerous client projects started with the design sprint: HTTPie, an open source API testing client that secured $6.5M from Blossom Capital and Coatue. Synonym, a biomanufacturing business that raised $6M from Andreessen Horowitz. The "my Loewe" app for Loewe, a nearly 100-year-old German television and entertainment electronics pioneer, which was recipient of an iF DESIGN AWARD—and many others.
If you're ready to kick start the product development process and get a UI and visuals that will instantly communicate the benefits of your product—we're ready. Likewise, if you're ready to find the optimal "happy path" for your users—let's talk about what a Martian sprint can do for you.