The app provides access to data, analytics, tools, native apps and projects from 100+ Ethereum-based chains: from Ethereum Virtual Machine and Layer 2 solutions built on the top of the Ethereum network, to chains from Cosmos, Polkadot, Polygon, Solana, Near and many other ecosystems.
The app has a vibrant community of users and builders, and their GitHub repo now has over 1.3K forks.
Blockscout's goals
Blockchain is an emerging industry where projects pop up and must fiercely compete with each other every day. To survive and succeed, they should offer maturity, a wide range of features, and a smooth UX. Blockscout aimed to transform from a pure explorer to an all-inclusive, multi-chain portal, and to gain traction as a top-1 OSS blockchain explorer in the ecosystem, so they called on Evil Martians to deliver new critical features and applications.
New features
Evil Martians helped the Blockscout team with frontend and UI design for dApps Marketplace, where developers can download useful tools to work with decentralized chains—and one of these tools itself, Token Approval Tracker that helps token owners track and manage access to their assets.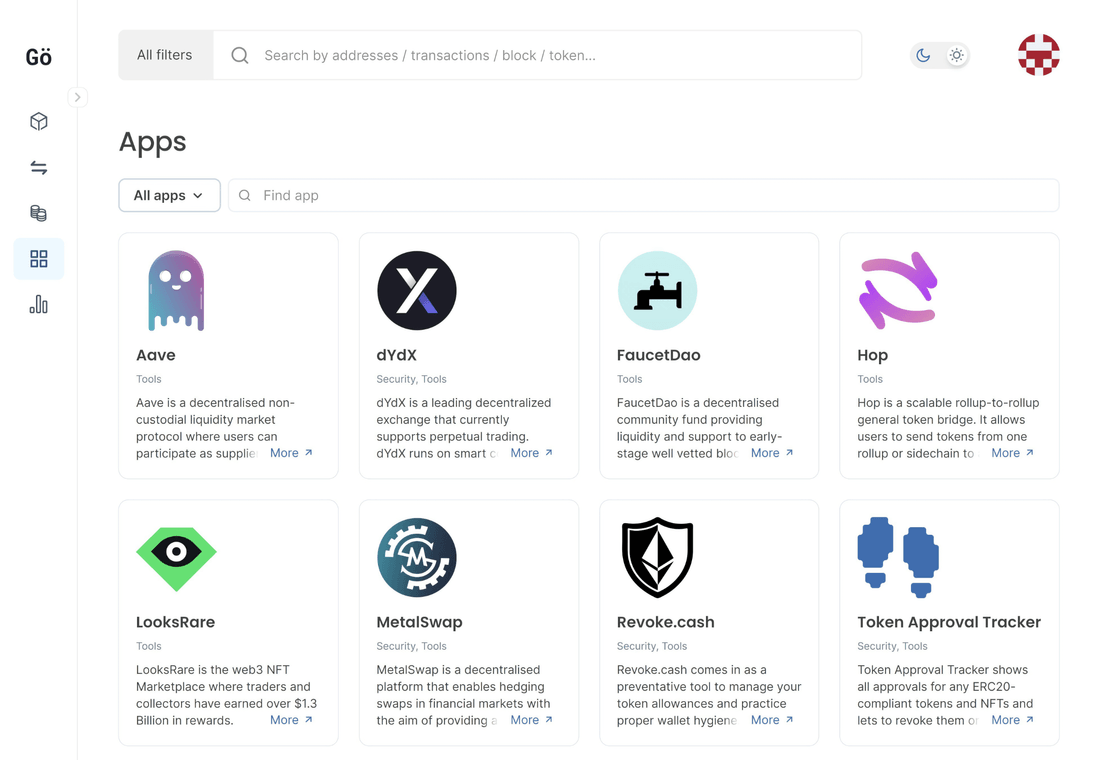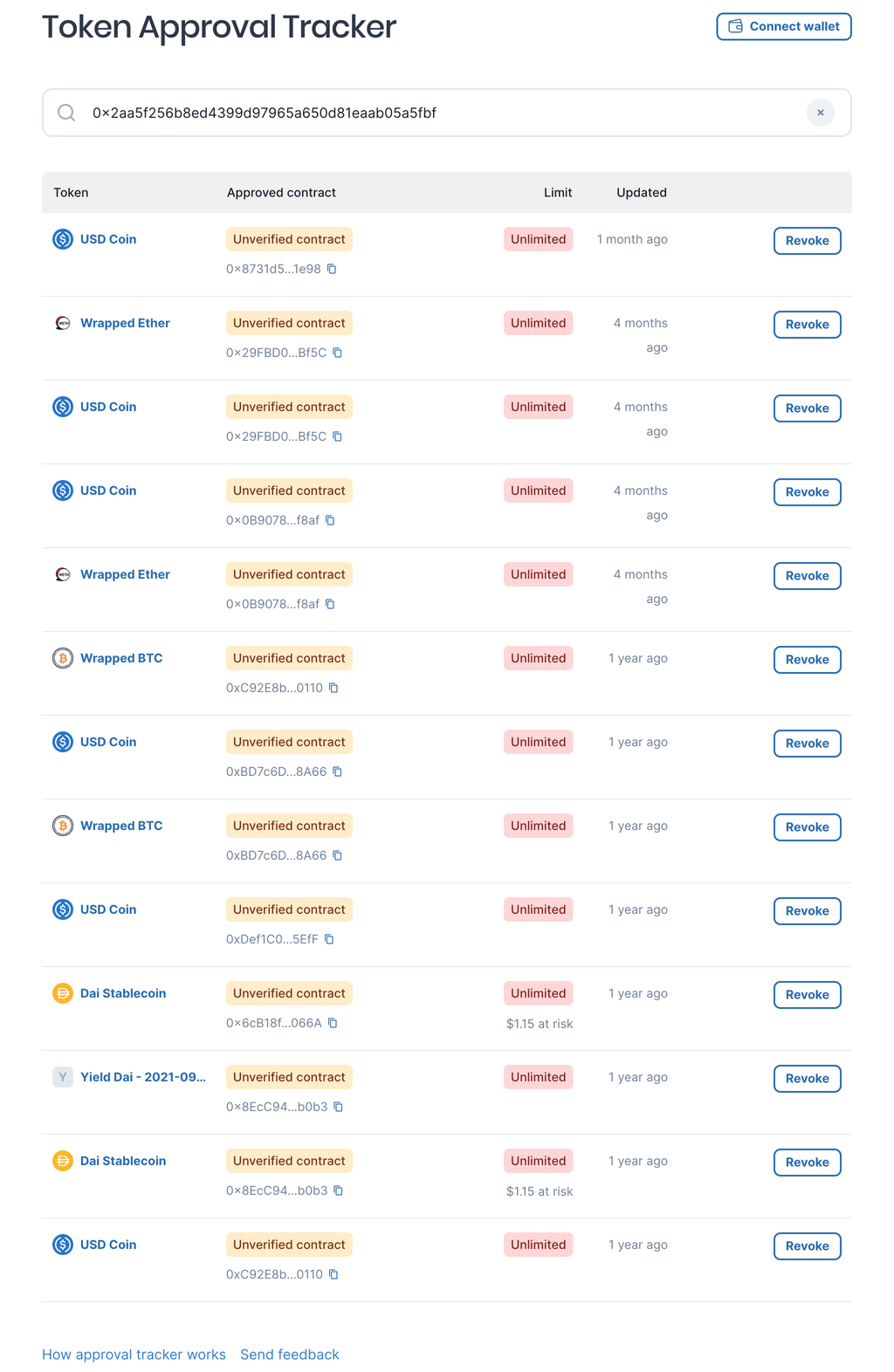 In close cooperation with the Blockscout frontend team, we also developed the "Charts and stats" feature that provided monitoring for the team.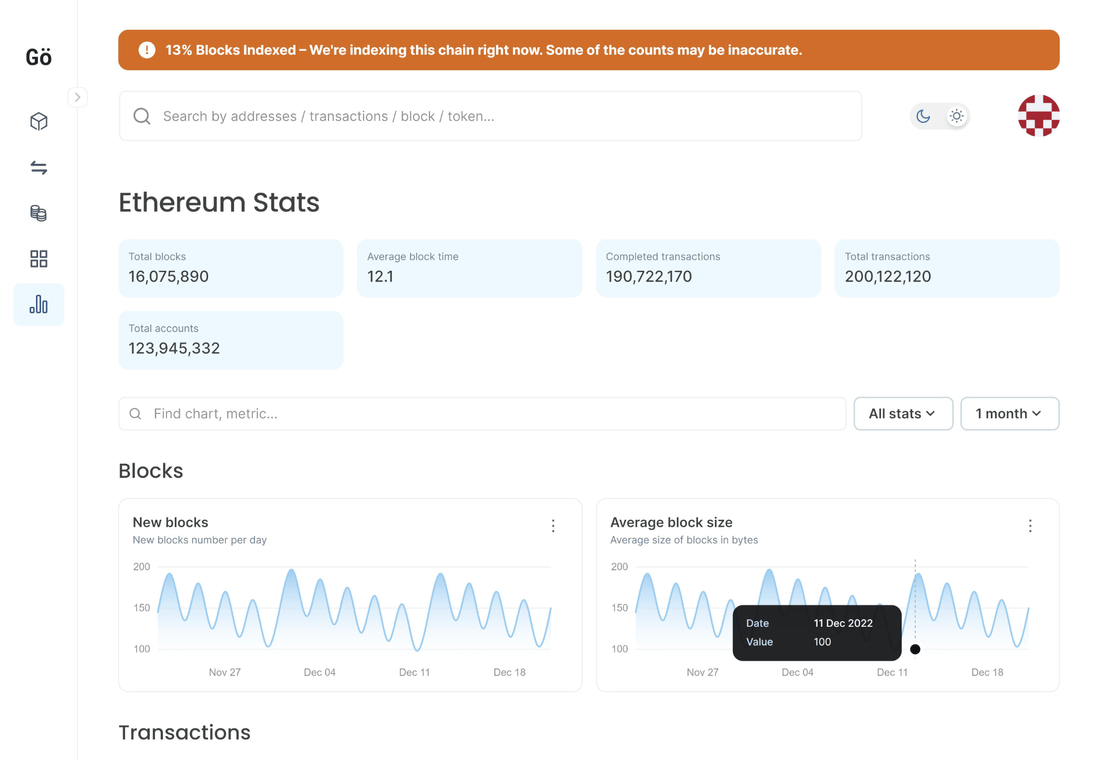 We wrapped each of these developments into an independent, full-cycle design project. This included receiving and clarifying objectives and challenges from the client, competitor research, concept preparation, design documentation with all details and features, and the design itself—with all iterations, final development specs, and review and result monitoring.
Finally, we helped develop the frontend for these new features, integrating them with the backend that the Blockscout team had provided.
Some features are available now, and others are still waiting for public release. Blockscout also has plans for even more features ready for release in the near future, in addition to their new UI and the new chains that will soon join the Blockscout portfolio.