At Web Summit, there was a lot of diversity: Hardware and iOT, Sustainability, Fintech, HR, Sports and Wellness, Data Science, Social Media, and more. Most came from within Europe, but there were also visitors from around the globe.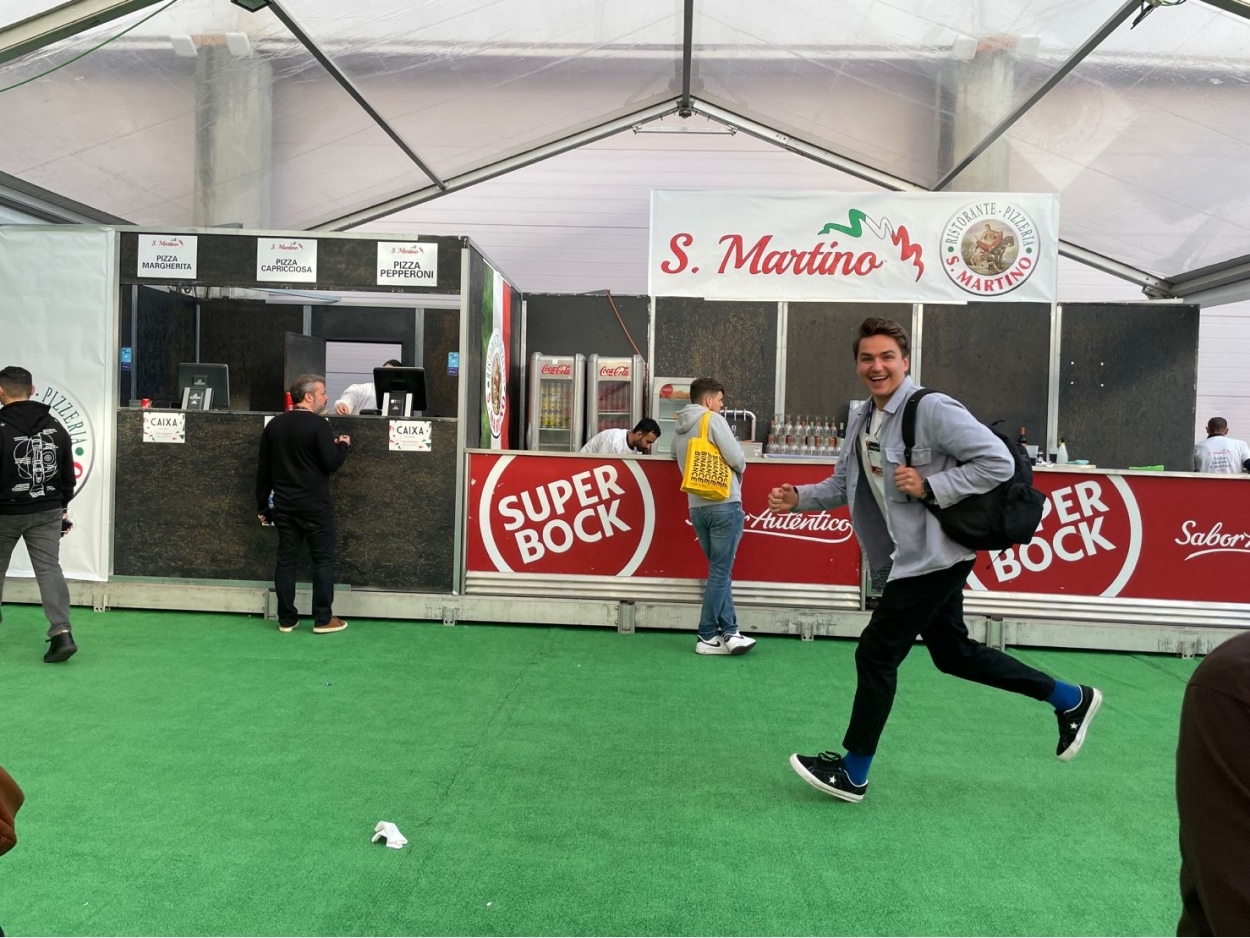 The Startup exhibition is a huge part of the Web Summit. This year we applied and were enrolled into the ALPHA startup program with the Martian COSS project imgproxy.
On November 4th, we had a dedicated booth for imgproxy (A732) alongside some other amazing startups. It was great seeing everyone swing by to discuss their image processing needs (and to hand out some awesome merch).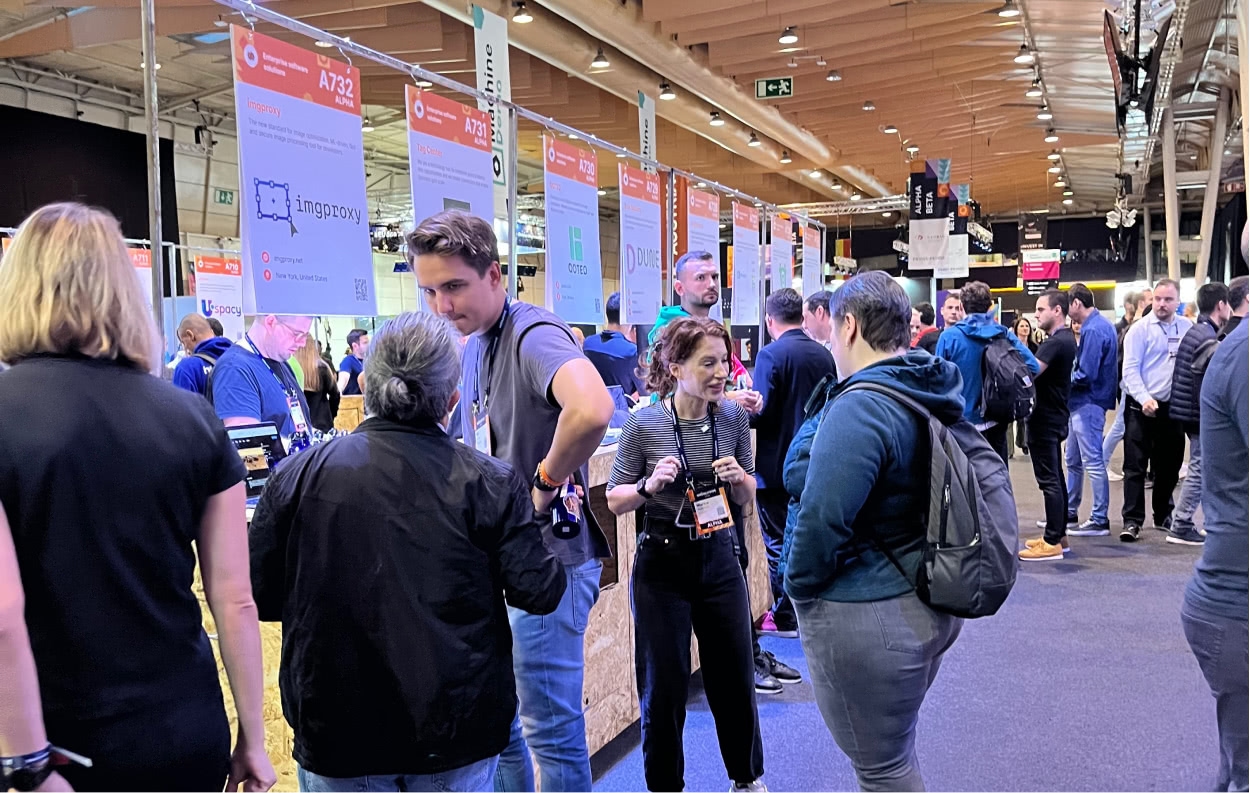 imgproxy was selected for the Startup Showcase pitch competition and for showcase in the 40 words competition—a short video pitch competition that was displayed on the various screens throughout the Web Summit pavilions. imgproxy CEO Marina Naperstak pitched on stage at the Startup Showcase.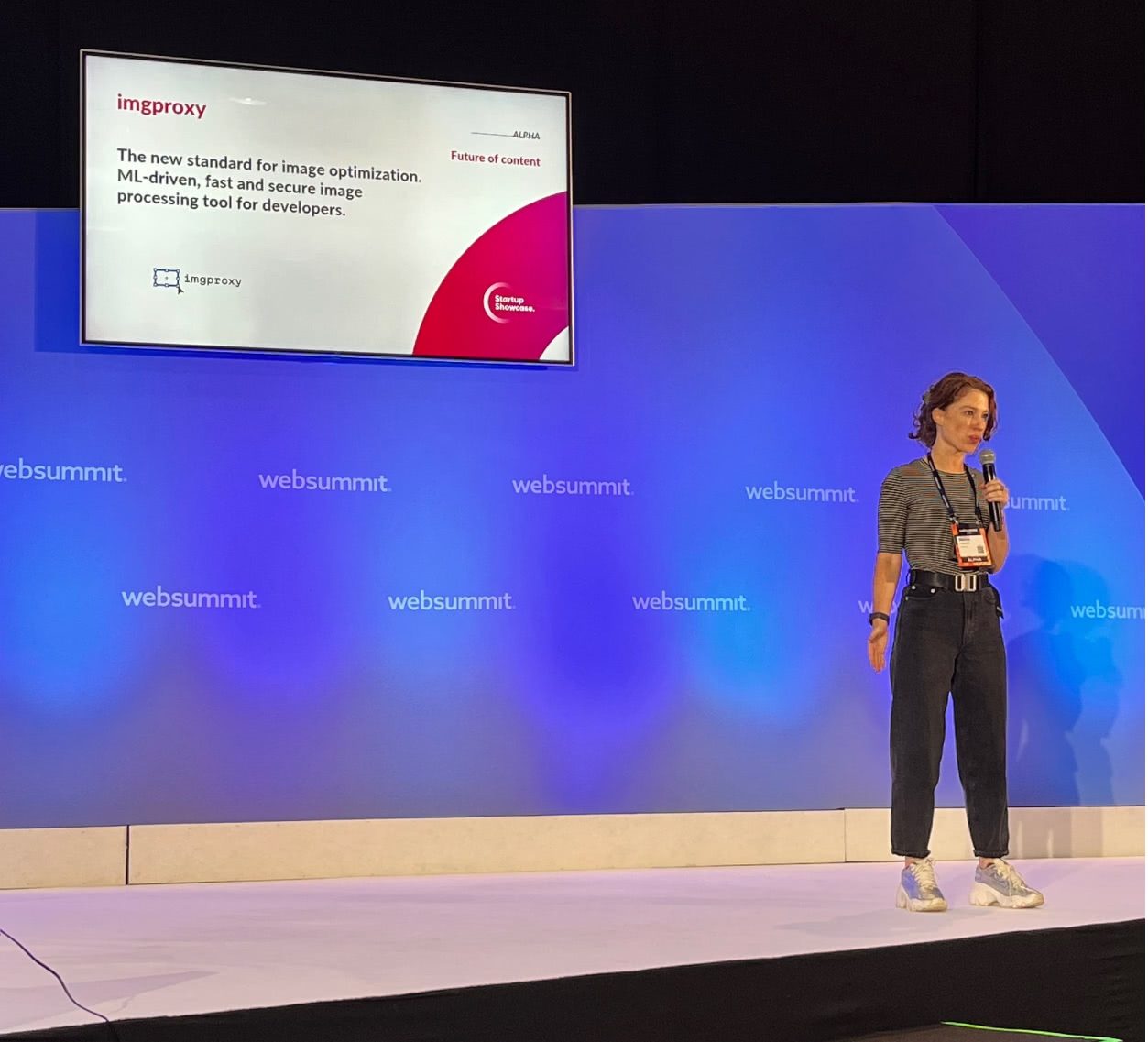 And, as mentioned, this year we organized our own meetups. This is because last year, during our first Web Summit, we struggled to find relevant technical networking. We decided to take the initiative—and it paid off. Word about us spread via dedicated Telegram and WhatsApp chats, and we were also selected for a popular curated list of side events. In general, we were pleased with the turnout.
Women Connect
With our Women Connect event, the idea was to meet up right before the Web Summit, warm up, talk about networking strategy, and empower each other.