Bites & Bytes was an RSVP-only founder gathering event. Participants were invited to share experiences in product strategy, development, growth and fund-raising centered around driving product evolution and making sure user growth happens.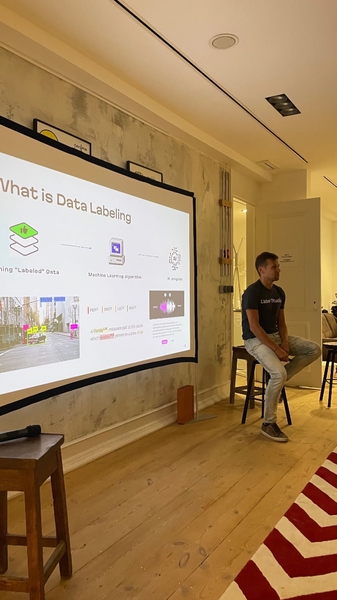 We found a picturesque rooftop in the center of the city, which, when coupled with great catering and fantastic guests, made for an excellent time.
We invited a special guest, Nikolai Liubimov, CTO at Heartex—an open source data labeling platform for Machine Learning & AI. He talked about the product growth strategy, and their work with the professional community and investors. We also had a roundtable discussion with Nikolai, Evil Martians, AnyCable CEO Irina Nazarova, and imgproxy CEO Marina Naperstak.
The founders went down memory lane and discussed the origin of each product and the tricky question of open source monetization—the biggest question in the world of commercial open source—and the importance of the community behind any open source project.