A milestone in the television history
Loewe is a leading international brand for television and entertainment electronics that genuinely shaped the television industry. It was founded in Berlin in 1923; the year radio was introduced in Germany.
Loewe was a part of television evolution. At the 8th Berlin radio exhibition in 1931, Loewe presented a sensation—the world's first electronic film transmission invented by Manfred von Ardenne, the young physicist and Loewe's ingenious chief engineer at the time. He replaced mechanical image transmission methods with the considerably better cathode ray tube (also known as Braun's tube). His triple tube prompted Loewe's multi-tube production and today is announced as the world's first integrated electronic circuit. Since then, Loewe has stood for "Made in Germany" television.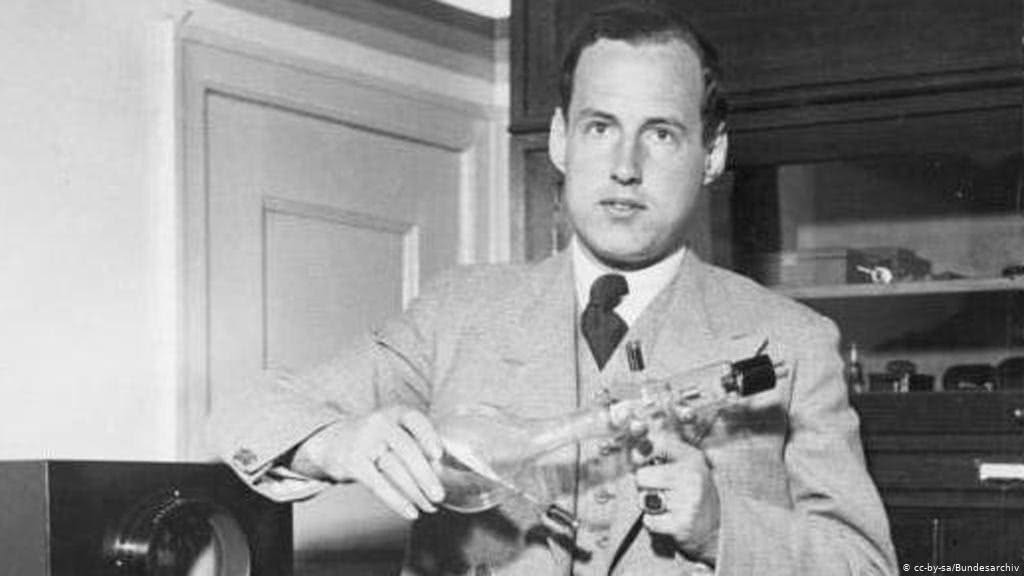 Many Loewe products were true milestones in the history of television, the international "first-of-its-kind". In the 1950s, Loewe began producing the Optaphon, the first cassette tape recorder. In 1961, the first European video recorder, the Optacord 500, entered mass production. Loewe also launched the first portable television, the first stereo sound TV in Europe, the world's first "environmentally friendly"—fully recyclable television, and the first Smart-TV worldwide.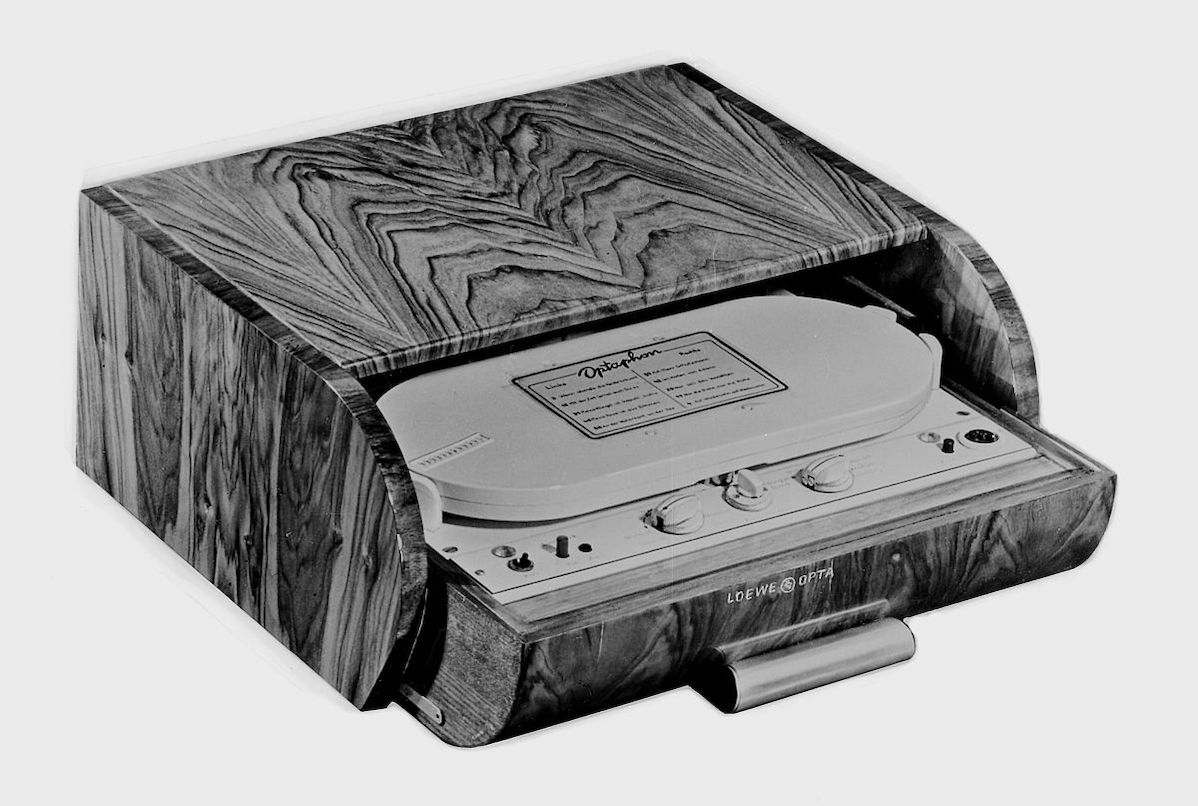 Then, Loewe kept evolving from classic consumer electronics to a multimedia specialist and introduced the first TV with internet access. The first Loewe flat-screen TV enabled Loewe's breakthrough as a premium manufacturer. In 2017, Loewe received the Gold Award of iF Design Award and won five awards at the German Design Awards for innovative products with trendsetting designs.
Today, the company develops, manufactures, and sells a wide portfolio of televisions, audio products, multi-room systems, speakers and racks, for end-users and businesses. Loewe stands for the best picture and sound quality and uses modular technology, high-quality materials, energy efficiency, and intelligent algorithms. For instance, Loewe recently teamed up with Berlin-based audio experts Mimi Hearing Technologies to make and pair hearing test results up with the Loewe TV's audio output, boosting and masking certain frequencies, adapted to personal hearing profiles.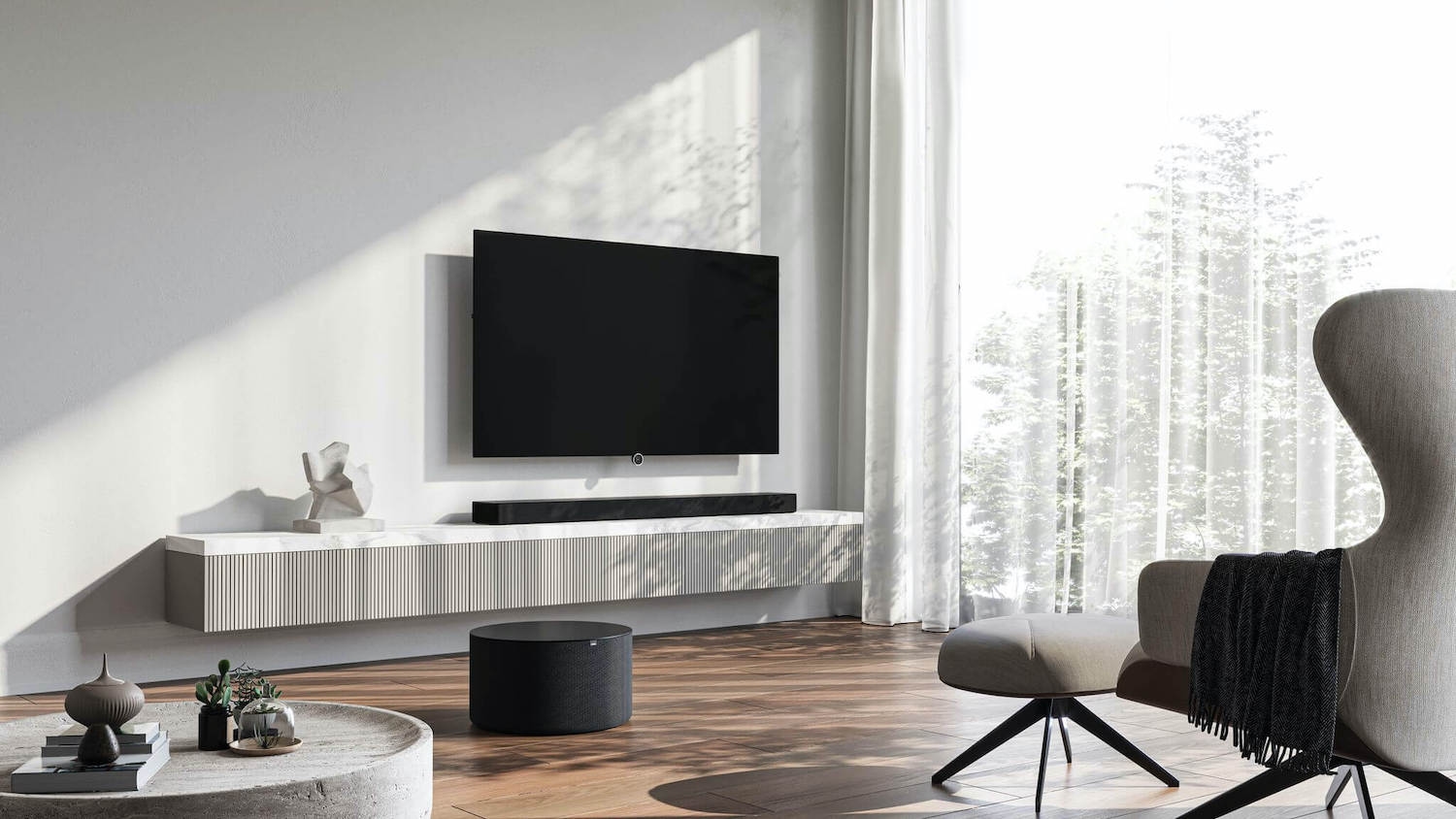 New horizons and strategy