The concept and features behind FEED
As part of the global shift towards online communication, Evil Martians created a collaborative space under the creative direction of Heaven Production, the company behind FEED. While most social media outlets are focused on the self, FEED shifts the narrative by focusing on collective conversations.
Download on the App Store
At its core, the app provides an inclusive and inspiring environment for people to connect across countries, backgrounds, and cultures. Creators select a topic of interest and invite everyone to participate and contribute their point of view. Everything occurs via video, there's no text: you can post a video to start a conversation, reply with a video, or send your video as a direct message.
Afterward, the app analyses each video and produces a film composed from the best bits of the conversation. This film (or collection of clips) can then be shared on the user's profile or other social platforms.
Many exciting features allow users robust options to engage with and contribute their own personal videos on their FEED profiles. The advanced video composer has features like pinch-to-zoom, trim and cut functionality, autofocus, a beautifier, color filters, a denoiser, and a built-in music assistant. Taken together, these allow users to produce high-quality video. A walkie-talkie mode lets users record immediate videos with just one tap. The video reply feature replaces text comments. A user profile keeps users' favorite memories at the tips of their fingers while its log section saves their replies.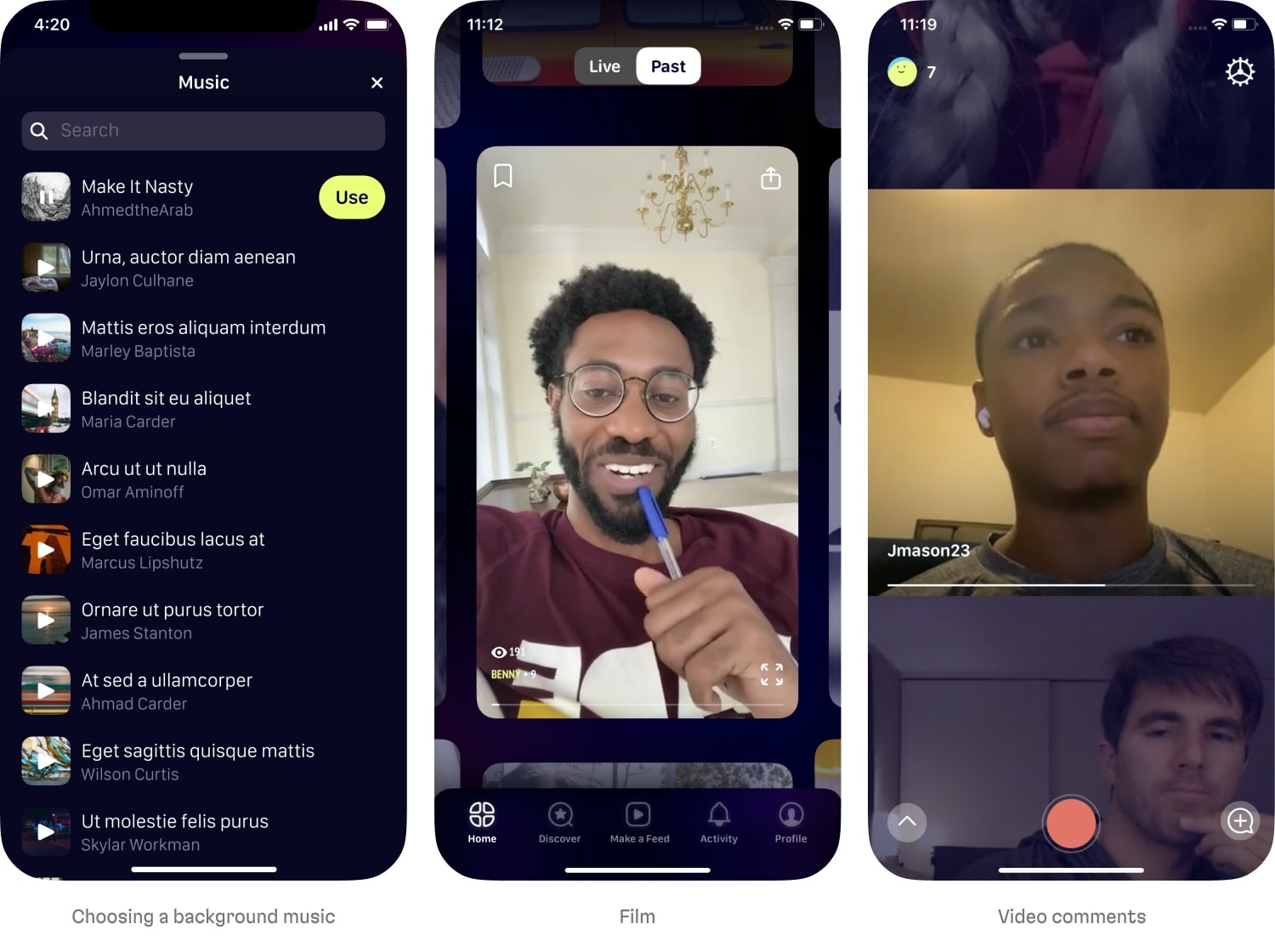 The application was released at the pinnacle of the social media video and audio boom, which allowed FEED's founders to conduct quality market research and effectively hone in on the qualities users really want: asynchronous communication, an elegant and user-friendly design, and free access.