The Martians' mission is to build the entire product end-to-end and deliver it ready-to-operate, while the eBay team is engaged in strategy and promotion. Martians have been a core tech team behind eBay Bonus since 2014, building it from the very first line of code and covering all the technical areas—the process of development and deployment, designing and implementing product features and interfaces, and product analytics.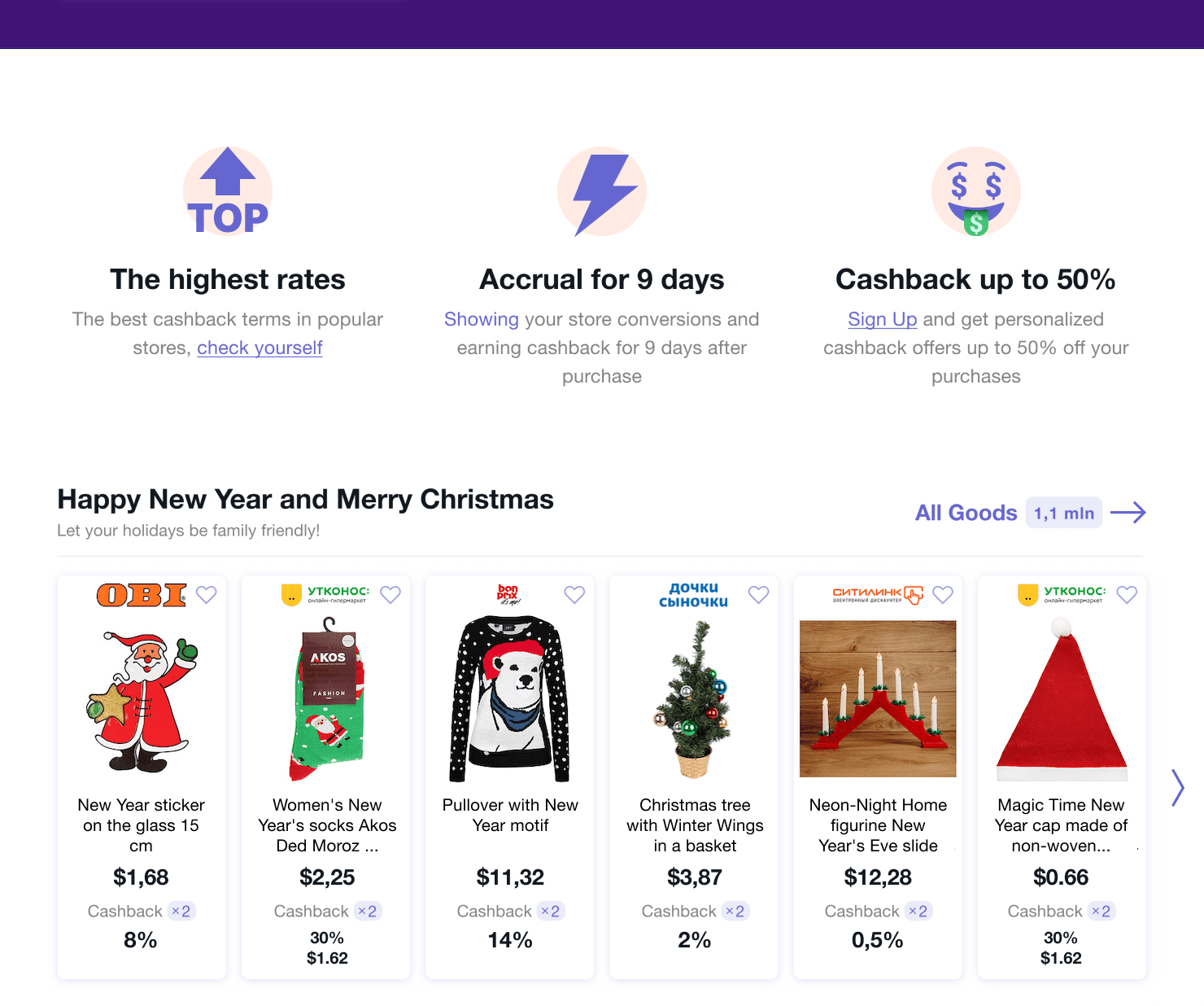 eBay Bonus became a game-changer for the local cashback market, highlighting a trend for personalized product collections, reviews, and bonuses from partners in the local market.
Sure it changed Evil Martians too. This project kicked off the own Martian User Interface Design team. eBay Bonus was the first mature Martian project where we've applied the Growth Hacking methodology together with the customer. We've made performance-based UI design our top priority to double the conversion rate of some critical funnels. The project gave rise to several popular Martian open source projects and kickstarted a Martian initiative to promote GraphQL, improve the technology support via a number of gems for Ruby on Rails projects, and educate tech teams worldwide to use it wisely.
eBay is a pioneer in ecommerce and a global marketplace leader that currently connects 182M active buyers and 32,000 sellers, operating in 190 markets worldwide. It's a public company with $2.9 billion of revenue. eBay is in the Top 5 of the most popular online marketplaces worldwide in 2019, ranked by gross merchandise value, and in 2020 Top 10 rating of the world's leading ecommerce companies by market cap.
Promising market for ecommerce pilots
In 2014, the social networks and services personalization heyday (things that remain tightly intertwined), dozens of startups around the globe proved that higher customization could boost average spending per customer. 60% of eBay's revenue comes from international markets. Thus, eBay decided to try this promising movement for local markets that offered a broad audience of buyers—a fairly active customer base with a rich variety of ages and other segmentations to shape different targeted offers.
Leaping ahead, eBaymag, the next project with eBay that Martians jumped in two years later after starting eBay Bonus, was also launched for one local market only. Today this B2B service operates in 120 countries worldwide.
Getting started
Today's cashback services is a highly competitive market with every second company to stimulate sales by bonuses and the infrastructure built on top of this—like cashback search engines, browser extensions, or financial services that combine multiple cashback offers in one option. eBay Bonus had appeared long before these trends and had to try and implement these things from the get-go.